KKR
We built a custom global corporate intranet.
KKR, a multi-national private equity firm specializing in leveraged buyouts, faced a steep challenge: rebuild the company's employee intranet as a fully content-managed website that could be leveraged by the Public Affairs department to provide news, resources, documentation, and key services across the firm's 25 international locations.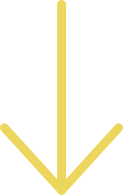 Today, the KKR Central intranet is a fully-secure, external website that hosts internal links, resources, and files, all organized through a customized WordPress CMS. The site also supports numerous custom features, including: an international clock/meeting times calculator tailored to a user's location, a user-editable stock tracker, automatic daily RSS news imports to the front page, and a unique system to manage user permissions sent from KKR's ADFS database. The real challenge in the bones of the KKR Intranet was marrying ADFS user roles and custom permissions into persistent WordPress user profiles, and then using those WordPress profiles to control content presentation to specific groups.
View Next Project