Prazor
A digital hub for live and VoD Christian content delivery.
Flowing Streams Ministries has partnered with StudioLabs and Zype to deliver Prazor, a digital hub for live and VOD Christian content delivery. The platform includes responsive website, mobile (iOS & Android), and OTT channels (Roku, Apple TV, Amazon Fire TV), and provides access to streaming video, talk and music content from a variety of partnered providers.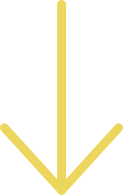 The platform includes a portal for Prazor's trusted content providers to manage their information and upload VOD content directly to their "channel", without requiring additional manual curation by Flowing Streams.
Users are provided a robust set of search options for viewing videos, talk or music content by provider, by topic or playlist. The website and mobile apps also contain a custom music player that follows the user throughout the web/app experience.
View Next Project