Work with us!
Joining a company of about 40 team members…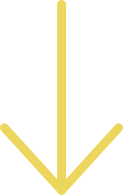 split over two office locations and various work-from-home locations in the US and abroad, and doing consistently great work with unflappable kindness is difficult, but energizing and rewarding in equal measure. We work our butts off for 40 hours each week and if you're going to spend that kind of time with a group of people, it helps when everyone is happy. StudioLabs strives - every single day - to provide a work-life balance and a company culture that reinforces individual happiness.
What we offer
We know life can be hectic at times, so we offer flexible work hours, ample vacation time, and a culture that's both relaxed and energetic at the same time. Yes, it's a job… we all work hard and put in an honest day's work here at StudioLabs… but we also take care of our team members.
A competitive compensation package with additional perks & benefits
A generous health benefits
package
Employer matching 401k
program
Above average PTO package
EAP program
Lot's of upward mobility & growth
Gym (or equipment) reimbursement
Employee referral program
A flexible schedule to name a few
Open positions
We offer opportunities to grow within your career & are willing to teach what you do not know, helping you excel in skills, level and promotion.