Web Development Company, Buffalo NY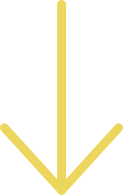 The recent business growth in Buffalo, New York, is staggering.
Startups flock to the area to benefit from special tax incentives, access to capital, and affordable real estate. The burgeoning startup and technology scene expanded from a substantial commitment from the local government to incentivize businesses to locate there.
If you're part of this rapid growth, you may also be experiencing the downside of expansion while trying to get your business running like you think it should. Every new business needs, at a minimum, a robust web presence. Most agencies also see the benefits of partnering with a custom software and web development company. Partnering with a web dev shop gives agencies the ability to include mobile apps, SaaS and eCommerce platforms, and other types of custom software, to their offerings. Tech startups, strapped to find talent, also enjoy the ease of rapidly expanding their talent pool with technical staff augmentation.
Benefits of partnering with a web development company in Buffalo
Maybe you like the personal touch of working directly with your web development partner. Maybe you want to support local businesses and find a web dev shop near you. No matter your reasons, StudioLabs is Buffalo, New York's premier web and mobile app development agency.
While we work with clients across the globe, our thriving Buffalo, NY office will feel like home when you drop in for a visit. Over the last 16 years, we've fine-tuned the process of building digital products. We will work with you to understand your unique needs and deliver a high-quality website that fills those needs.
More Than Just Buffalo NY's Premier Web Development Company
As you ramp up your startup or tech company, you may find you need far more than just an effective web presence. Perhaps you find that a mobile app will better reach your customer demographic. Or, maybe you find that you could effectively bundle your services into a new SaaS platform to extend your reach globally. Here are some ways that we can help you grow your business:
Technical staff augmentation
If you're trying to recruit technical talent in Buffalo, New York, then you know the talent pool is shallow. But, not finding top talent doesn't stop your customers from expecting top results. If you find that you need an extra set of hands to get a project done, or are looking for a longer-term solution, we have the talent that will help you get across the finish line.
Custom software development
Many companies come to us needing help building internal tools to streamline their business processes. In other cases, we've partnered with clients to build tools that link departments into an organic whole, eliminating information silos. Whatever type of solution you need, we can help uncover hidden gaps within your organization and design the perfect solution for your business.
Mobile app development
Many businesses appreciate the value of creating a mobile app to represent their brand. There's a lot of things to think about when considering building a mobile app. We will help you think through all the issues, and our UX experts will make an easy-to-navigate mobile app that works hard for your employees or customers.
SaaS and eCommerce development
We've built many SaaS and eCommerce platforms from scratch. In some cases, a client comes and asks us to create a product that will be the central offering of the business. Other times, we've partnered with companies that want to include SaaS or eCommerce capabilities to augment their offerings. If you need a SaaS or eCommerce solution, our designers excel at creating easy to use, intuitive solutions your customers will love.
Something else? We probably do that, too.
Building digital products is our thing. Tell us your idea, and we'll help you design, develop, and deploy it.
StudioLabs is a full-service custom software and web development company. With over 16 years in business, delivering award-winning products, we have the depth and breadth of experience to handle any software challenge. We work with you through the entire process, from design to delivery, to create high-quality solutions that meet your exact requirements. Whether you're looking for a web development company in Buffalo, NY, or are just searching for a top-tier dev shop we should talk.