Choosing a Mobile App Agency in New York
The technological advances in mobile applications are arriving so quickly that as soon as one its built, another one is released, potentially rendering the first app obsolete. Leveraging the expertise and experience of an agency is a great way to streamline your output to get more efficient and more effective use of your time and money and gain more traction in this fast-paced industry.
But how does one go about selecting a mobile app agency? In locations like New York, these agencies are not only plentiful, but they perform a variety of roles in the application sector. Follow these three steps to guide your decision-making process and land with the best agency.
Related: The Pros and Cons of Outsourcing Mobile App Development to an Agency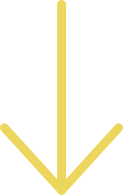 1. Assess Your Needs
The mobile app industry spans a number of different technologies. What roles do you need to be filled by an outside agency? Perhaps you need someone to help gamify a concept that your organization has demonstrated across whiteboards for years. Maybe your organization needs to optimize its existing site for an increasingly mobile audience.
Agencies such as StudioLabs are adept at not just providing solutions for your needs, but providing the support necessary to uncover additional needs your organization may not have considered. This level of service provides more comprehensive support to your mobile app development projects and can help increase the success rate of those projects.
2. Assess An Agency
Mobile app agencies in New York do a number of different functions. Being at the vanguard of the industry requires an ability to learn on the go and pivot those learnings toward solutions for your organization. Agencies like StudioLabs provides a number of services that can solve for your organization's needs.
Certain agencies have more experience creating apps from scratch. Others specialize in certain types of coding, like React Native, or perhaps are tailored to certain industries, such as retail apps. After assessing your needs, find an agency that has experience solving for those pain points for similar clients.
For instance, StudioLabs has worked with clients from SaaS companies to high-end fashion designers. Finding an agency with experience in your field is key to making sure that the experience you're paying for by employing an agency is applicable to your work.
3. Choose…and Align
After assessing agencies, make the most informed decision possible. But simply picking an agency is only the beginning of your relationship.
Make sure that your goals are stated clearly, your expectations are managed effectively, and your communication remains open, transparent, and at a desired cadence. Be sure to provide all of the requisite contexts for your agency's team members to work efficiently and don't be afraid to ask for additional clarification on the management of a project.
StudioLabs is a leading mobile app agency in New York, with decades of experience across a number of different industries, such as fashion, SaaS, Ad agencies and entertainment. Additionally, they provide a number of different functions to fit your organization's needs, like software and web apps, mobile apps, e-commerce sites, wearable applications, and web games.
Schedule a call with the team at StudioLabs today to find the solutions to your mobile app projects today.