Addinex Technologies, Inc.
Marriage of Hardware And Custom Software Promise To Curb Opioid Addiction
Rarely do projects come along that feels so consequential. We're proud of our partnership with Addinex Technology because this startup seeks to ease the opioid crisis. The opioid addiction epidemic rips communities apart and ruins countless lives. Every year, over 2 million people become addicted to opioids, and every year, 45,000 people die from opioid addiction. The medical world's attempts to combat this crisis often focus on treating those who already suffer from addiction.
Addinex wants to stop addiction before it starts through the use of its patent-pending ADX device. They're working with one of New York City's most renowned medical centers in a clinical trial to try and achieve this goal. We partnered with both of them to create the web-based software and mobile application that powers the ADX device.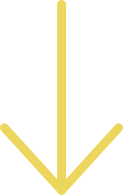 Under the Addinex plan, when doctors prescribe an addictive medication, patients don't get an open, uncontrolled bottle of potentially lethal pills. Instead, they get an ADX device. It requires access, via the mobile app, to a dynamically generated, unique passcode, and which only releases medication to the user after meeting certain criteria.
Addinex wants to stop addiction before it starts through the use of its patent-pending ADX device.
We worked with Addinex and the specialists at the medical center to design the user interface for the patient-facing application, the doctor-facing application, and the pharmacists-facing application. Our UI design practices always seek to make an application as user-friendly as possible. But with this particular set of apps, the UI needed to be incredibly intuitive. Any confusion on the part of a patient whose pain level is skyrocketing or a doctor whose valuable time is limited could cause the entire study to fail. The software applications we designed and built are technically Minimum Viable Products (MVPs). However, our UX/UI team took great care in crafting the most instinctual user experience possible. We want to do our part to give this incredibly important medical study the best chance of success.
View Next Project