Gluuoo
From mobile to OTT, we helped launch this video streaming service.
In a world with more than 2 billion connected devices, "GLUUOO" Powered by DERANA is Sri Lanka's first ever worldwide over-the-top (OTT) video streaming subscription service with premium content such as Live TV with Catch-up , Video on demand, award winning Dramas, Documentaries, and Kids programming.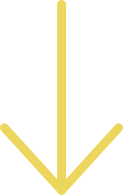 StudioLabs was introduced to Gluuoo by our awesome partners over at Zype, and we got to work right away. Working with the team at Zype, and utilizing Zype's full-featured video platform, we created multiple streaming VOD products including their WordPress-based website, iOS and Android apps, and OTT channels for AppleTV, Amazon Fire TV, Samsung Smart TV, and ROKU.
View Next Project