Crunch Fitness
Streaming Workout App Forged by Crunch Fitness and StudioLabs.
Crunch Fitness propels its subscribers to higher fitness levels with their video-on-demand workout platform – CrunchLive. The platform provides members with an online and OTT extension of the Crunch fitness class experience. Classes are conveniently organized by category, duration, and level. Additionally, the bio for each of the instructors includes a list of their classes. Members can also build their own routines by creating custom playlists.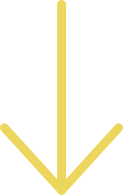 Our team at StudioLabs designed and built the streaming VOD workout platform utilizing an OAuth integration through a custom Node.js service, which also serves as the bridge with the subscription payment gateway for paid accounts. The authentication server provides gym members an SSO (single sign-on) experience for both web and mobile apps. A React-based Admin-on-rest implementation provides the account management system for extended authenticated membership information, such as playlists and demographics.
View Next Project