Pizza Party
Augmented Reality Digital Sticker Experience
Pizza Party is the third mobile collaboration between StudioLabs and Ghosty Inc.. This native mobile application allows users to purchase unique digital stickers from artists to share through a direct iMessage integration.
To buy stickers, users gather digital currency in the form of pizza slices. The eponymous Pizza Party is a daily augmented reality game built with ARKit, in which users can battle the clock to grab free slices from around the room before they disappear.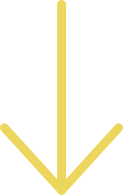 Currently an iOS-only application, Pizza Party's front-end was built using React Native with Redux and TypeScript to make it flexible enough to port for a future Android release. Version 1.0 though is full of features, including phone number and Facebook login support, a user activity feed, Favoriting functionality, and integration with In-App Purchases and Apple push notification services powered by OneSignal. In addition to the core application, the embedded iMessage extension, traditionally only available through native development, was reworked into a react-native implementation and allows the two applications to share data and communicate.
"This app is a wonderful and fun way to discover artists and make use of their stickers in today's age of social media."
OVER 200 RATINGS & REVIEWS, NEARLY ALL 5 STAR
View Next Project