MouthWatch Teledent
We developed and maintain this SaaS platform.
With the ADA's establishment of formal guidelines for teledentistry, new opportunities have opened up for dental practices to implement remote consults and treatment planning through the use of web-based technology. Working with MouthWatch, a company on the cutting edge of this new market, StudioLabs has developed the TeleDent platform.
The solution consists of a service oriented architecture that includes a web-based cloud interface, as well as a Microsoft Windows application. The local app provides a store-and-forward methodology for data collected in offline exams, as well tools for real-time communication. This allows for the sharing of diagnostic information, intra-oral camera images, and live video streams between remote caregivers and in-office providers, while adhering to the stringent guidelines for HIPAA compliance.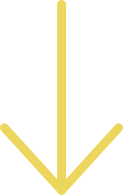 The MouthWatch TeleDent platform consists of three key architectural components: the underlying TeleDent service, the cloud-based web interface and the Microsoft Windows application.
The TeleDent service was built utilizing the Laravel PHP framework, which provides an eloquent and powerful ORM for rapid development of the complex data mining functions the solution requires today, as well as in the future. The service returns JSON responses, which are interpreted by both the web and Windows apps. The service also functions as an intermediary with the HIPAA-compliant secure video platform, providing all the functionality required for the TeleDent solution, including handling of users, video sessions, and real-time in-app notifications.
The TeleDent cloud app is a web interface for the management of all aspects of patients, exams and providers, as well as video conferencing capabilities. The web app is also built on the Laravel framework, and uses AngularJS for the front end, efficiently creating a sophisticated and dynamic user experience.
The Microsoft Windows application is built in C#, and uses the MS Store for deployment. It works for both Windows 8 & 10, and operates seamlessly on both tablets and pcs. The offline data storage mechanism relies on a SQL Lite database, with the ability to synchronize all patient and exam data between the app and cloud when connectivity is available. It is also integrated with the video platform via the TeleDent service to provide conferencing capabilities.
View Next Project