Hunter Fan
Hunter Fan Streamlines Its E-commerce Solution
When Hunter Fan decided it needed to rethink its e-commerce solution, we were brought in to help. They faced a unique problem; they needed to create one website that felt like two. The site needed to be nimble enough to showcase two distinct product lines, Hunter Fan and Casablanca, yet create a unified customer experience. StudioLabs solved this issue by creating styling templates based on URL keywords.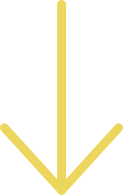 In addition to dual branding, we created a global sticky header that included an announcement banner, primary navigation with sub-navigation dropdowns, hamburger menu for mobile, global subheader search and shortcut bar styling, as well as a global footer highlighting important links and social media icons. Content carousels were also added with featured items, text, imagery, and pagination indicators that beautifully captured the lifestyle of each product line.
We integrated front end styling of third-party APIs to handle some site features. We leveraged Algolia for search, BazaarVoice for the galleries and carousels, Scene7 for product images and functional documents, and Storemapper for all their retail store locations. With these features, Hunter Fan was able to bring together product and design in an elegant shopping presence.
Hunter Fan was able to bring together product and design in an elegant shopping presence.
Not only did we build the site frontend, we also built a post-checkout warehouse EDI integration that acted as the go-between for the website and the warehouse fulfillment center. This custom integration streamlined transactions for Hunter Fan. Sales, inventory, and shipment reporting between Oracle's JD Edward enterprise resource planning system and Symphony Commerce's system update in near real-time. The system retrieves order details once a customer completes the checkout process. And it continues to track the order after it has shipped from the warehouse while ingesting flat files sent by the warehouse that contains inventory information. Building the site on the Symphony Commerce platform, and building out the custom warehouse integration allows Hunter Fan to efficiently fulfill orders from start to finish.
View Next Project