Symphony Commerce
We help the Symphony Commerce team deliver Commerce as a Service.
StudioLabs has a strategic partnership with many SaaS companies. One of those partnerships is with Symphony Commerce — a multi-channel commerce system used by brands like Pepsi, Frito-Lay, and Gatorade — which unites store, inventory, and fulfillment in to a complete Commerce as a Service platform.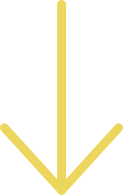 StudioLabs has designed and built sites for some of the world's most well-known brands using Symphony's custom Angular & Redux framework. We can rapidly build and deploy features through Symphony's gulp and CircleCI workflow. StudioLabs works as its own development team within the Symphony organization, working closely with Symphony stakeholders to ensure their code, design, and quality standards are always met.
View Next Project