obé
We made a live streaming fitness app.
StudioLabs designed and built this live-streaming and video on demand (VoD) desktop and mobile (iOS and Android) platform with Chromecast and AppleTV casting ability, leveraging the Zype platform as a foundation.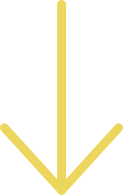 Subscribers log in to the application to get access to, and schedule themselves for, both live and VoD fitness classes. Obe fitness instructors and other in-house personnel can view a custom dashboard that gives them real-time insight in to how class participants are doing. Through this dashboard they can give live shout-outs to class participants, making the online classes more engaging.
View Next Project